Dr. Shashank Shah is a stakeholder management strategist, researcher and published business author. He has been a thought leader in the areas of Stakeholder Management Strategy, Private Sector Development, Corporate Responsibility and Sustainability and has developed strategic perspectives and operational frameworks on leading multinational and Indian public and private sector firms, including Fortune 500 companies. His research focuses on the pivotal role of corporations in economic and social value creation through visionary leadership, stakeholder-centric decision making and inclusive business strategies.

Dr. Shah has been Visiting Scholar at Harvard Business School, USA where he worked in collaboration with Professor Kasturi Rangan, Professor of Marketing and Co-Chairman of the Social Enterprise Initiative. He held joint appointment as Project Director and Fellow at Harvard University South Asia Institute (SAI), USA where he worked with the Faculty Director Professor Tarun Khanna and led the project on 'Livelihood Creation in India Through Social Entrepreneurship and Skill Development'. For a brief period, he was Visiting Scholar at the Center for CSR, Copenhagen Business School, Denmark. He also served as Editor-in-Chief, Postdoctoral Editors Association at Harvard University.

Dr. Shah completed his post-graduation and doctoral studies in Business Management from Sri Sathya Sai Institute of Higher Learning where he received the President of India and Governor's Gold Medals for standing first at the University in the MBA and M.Phil programmes. He was awarded the AIMS International Outstanding Doctoral Management Students Award 2010 at the Indian Institute of Management Ahmedabad. He completed his graduation in Commerce from University of Mumbai, where he received the 'Mr. Mumbai University' Award from the Vice Chancellor at the 33rd Annual Youth Festival of the University in 2001. He was also conferred the Saraswati Award and Gold Medal by the Bruhad Mumbai Gujarati Samaj for top honours in Class XII examinations in 1999.

Dr. Shah has published over 100 research-based papers, articles, case studies and technical notes in peer-reviewed national and international journals in the areas of Stakeholder Management, Corporate Responsibility, Corporate Governance, Business Ethics, Integral Education, Humanized Healthcare and Social Entrepreneurship. These have been published by eminent publishers including Harvard Business School, Springer, Sage, Emerald, and Macmillan Publications. Based on extensive research across three continents, Dr. Shah has authored three books, co-edited five books and four monographs and several mimeos and technical reports in these areas. Significant among them are 'Soulful Corporations', 'Win-Win Corporations' and 'The Tata Group' published by Springer and Penguin Radom House in 2014, 2016 and 2018.

Dr. Shah has been invited as knowledge partner to EY for a thought leadership study on CSR in India. He is a Fellow, European SPES Institute Belgium; International Advisory and Editorial Board Member, Journal of Values-Based Leadership, Valparaiso University, USA; and Reviewer, Journal of Human Values (Sage Publications), Harvard Business History Review (Cambridge University Press), Emerging Market Case Study Series (Emerald Publications) Journal of Management, Religion and Spirituality (Taylor and Francis Publications), International Journal of Indian Culture and Business Management (Inderscience Publications); Book Reviewer for Palgrave Macmillan and Cambridge University Press; and Consulting Editor, The Business India Group. He is a nominated member at the International Project Management Advisory Board, IIB Council, USA and Malaysia. Dr. Shah has been an invited Research Faculty at Executive Development Programs in CSR organized by the Harvard University South Asia Institute, World Bank and the Govt. of India; School of Management, Indian Institute of Technology Bombay, and Harvard Business School Executive Education.

A TEDx speaker, Dr. Shah has given invited lectures at several professional fora including the Indian Institute of Management Ahmedabad, BITS Pilani, Entrepreneurship Development Institute of India (EDI), Tata Sons, Tata Consultancy Services, Tata Industries, Delhi Management Association, Madras Management Association, Rajasthan IAS Association, Kolkata Literature Festival, Tata Literature Festival, Traditional Art Entrepreneurship Summit, NASSCOM Foundation, Tata Trusts, Reliance Foundation, and many others. He was also interviewed for the prestigious programme 'State of the Economy' on the theme of 'Corporate Social Responsibility and Livelihood Creation in India' on the Rajya Sabha TV channel of the Indian Parliament. He has taught graduate courses in Marketing, Total Quality Management, and Indian Ethos and Values; and graduate and doctoral courses on Research Methods in Social Sciences.

Through his research, he has interviewed over 200 senior executives, heads of companies, industry captains and subject experts across reputed national and multinational corporations and industries in India and top academics from USA and Europe including the Harvard Business School, Harvard Kennedy School, MIT Sloan Business School, Boston University, New York University's Stern School of Business, University of Virginia's Darden School of Business, INSEAD, Copenhagen Business School, and experts from the Federal Reserve Bank of New York and the United Nations. Through his decade-long research, he has curated insights on best-in-class practices in Corporate Strategy and Responsibility, and a knowledge base of multi-sectoral, multi-industry and multi-stakeholder leadership insights of a collective experience of 5,000 years, which he presents at diverse platforms.

Dr. Shah can be described as a Jignasu, someone on a quest for knowledge about the worlds – within and without. Living up to this inner inspiration, and as Editor-in-Chief of the Sathya Sai University's Publications Division, he compiled and edited over two dozen books on Indian Ethos and Values based on the Message of the Revered Founder Chancellor. On over 100 occasions in India and USA, he has addressed large gatherings of nearly 5,000 people on themes relating to Values-Based Education and Management, Leadership, Social Responsibility and Service, Youth Empowerment, Indian Culture and Spirituality, Vedanta and Unity of Religions.
Institutional Affiliations and Contribution

Academic Mentor, Institute of Risk Management - India Affiliate, 2020 onward

Book Reviewer, Harvard Business History Review, Cambridge University Press, 2019 onward

Member, Academic Advisory Council, New Delhi Institute of Management, 2019 onward

Member, Editorial Advisory Board, Review of Professional Management, 2019 onward

Consulting Editor, The Business India Group, 2017 onward

Advisory Board Member, IIB Council, Malaysia and USA, 2017 onward

Book Reviewer, Palgrave Macmillan, 2017-18

Columnist, Businessworld, 2017-18

Subject Expert, Thought Leadership Study on Corporate Responsibility, EY India, 2016

Editor-in-Chief, Postdoctoral Editors Association, Harvard University, 2016-17

Project Director and Fellow, Harvard University South Asia Institute, USA, 2015-17

Research Faculty, Executive Education Programme on Corporate Social Responsibility in India, Harvard Business School, 2015

Reviewer, Journal of Management, Religion and Spirituality, Taylor & Francis Publications, 2015 onward

Visiting Scholar, Harvard Business School, USA, 2014-17

Fellow, European SPES Institute, Belgium, 2014 onward

Invited Expert Faculty, Executive Development Programme (EDP), jointly organised by Harvard University South Asia Institute (SAI), World Bank and the Department of Public Enterprises, Government of India, 2014

Joint Secretary and Treasurer, Sri Sathya Sai Students & Staff Welfare Society, Prasanthi Nilayam, 2012-14

International Advisory and Editorial Board Member, Journal of Values-Based Leadership, Valparaiso University, USA, 2012 onward

Reviewer, Journal of Human Values, Sage Publications, Indian Institute of Management Calcutta, 2012-17

Reviewer, Emerging Market Case Study Series, Emerald Publishers, United Kingdom, 2012-17

Visiting Scholar, Center for Corporate Social Responsibility, Copenhagen Business School, Denmark, 2011

Invited Researcher, The Academy of Business in Society, France, 2011

Invited Researcher, Indian Institute of Technology Bombay School of Management, 2011

Invited Resource Person, Executive Development Programme in Corporate Social Responsibility, School of Management, Indian Institute of Technology Bombay, 2011

Invited Resource Person, Ninth Annual PhD Conference at CEDEP (Centre for Executive Education and Development) INSEAD, Paris, 2011

Post Doctoral Fellow, Faculty of Management & Commerce, Sri Sathya Sai Institute of Higher Learning, 2011-14

Editor-in-Chief, Publications Division, Sri Sathya Sai Institute of Higher Learning, Prasanthi Nilayam, 2008-14
Invited Talks


- Keynote Speaker, Annual Marketing Conclave, Management Development Institute (MDI), Gurgaon, 2020

- Invited Speaker, Tata Edge Webinar Series, Tata Business Excellence Group, 2020

- Invited Speaker, 'Bounce Back' Webinar Series, Larsen & Toubro, 2020

- Invited Speaker, PeopleHum Leadership Interview Series, 2020

- Keynote Speaker, Talks at Google, Hyderabad, 2019

- Keynote Speaker, Tata Motors, Pune, 2019

- Invited Speaker, Manipur Legislative Assembly, Imphal, 2019

- Invited Speaker, Madras Management Association Annual Convention, Chennai, 2019

- TEDx Speaker, Annual Symposium, Birla Institute of Technology and Science (BITS), Pilani Campus, 2019

- Keynote Speaker, Tata Consultancy Services, Bangalore, Gandhinagar, Pune, Hyderabad, Mumbai, Chennai, 2019

- Invited Speaker, India Business Literature Festival, Pune, 2019

- Invited Speaker, Health Officers Meet, Tata Trusts, Mumbai, 2019

- Keynote Speaker, Chief Marketing Officers Meet, Tata Sons, Mumbai, 2019

- Invited Speaker, National HRD Network Annual Convention, Chennai, 2019

- Keynote Speaker, Tata@150 Valedictory Event, Tata Sons, Mumbai, 2019

- Keynote Speaker, Rajasthan IAS Association Literary Event, Jaipur, 2019

- Invited Speaker, Kolkata Literature Festival, 2017; 2019

- Keynote Speaker, CIO Klub, 9th Anniversary Celebrations, Pune, 2019

- Invited Speaker, Book Talk Series, Vikram Sarabhai Library, Indian Institute of Management, 2019

- Special Address, SP Jain Institute of Management and Research, Mumbai, 2019

- Keynote Speaker, Bennett University, Greater Noida, 2019

- Keynote Speaker, New Delhi Institute of Management, 2019, 2020

- Invited Speaker, Vivekanand Institute of Management Studies and Research, Mumbai, 2019

- Keynote Speaker, City Book Leaders Anniversary Celebrations, Gurugram, 2019

- Panel Chair, NASSCOM Foundation CSR Leadership Conference, Bangalore, 2018

- Invited Speaker, Tata Literature Festival, Mumbai, 2018

- Invited Speaker, Doctoral Summer School, Indian Institute of Management Ahmedabad, 2018

- Inaugural Address, Summit Event on 'Livelihood Creation in India', Harvard University South Asia Institute and Tata Trusts, New Delhi, 2017

- Invited Speaker, International Partnership Summit jointly organised by the Confederation of Indian Industry, Government of Andhra Pradesh, Visakhapatnam, 2017

- Keynote Speaker, International Speaker Series, Delhi Management Association, New Delhi Institute of Management, 2017

- Keynote Speaker, Trainers Forum, Mumbai, 2017

- Inaugural Address, Summit Event on 'Women's Economic and Social Rights in India: Exploring New Collaborations and Engagements', Harvard University South Asia Institute and Tata Trusts, New Delhi, 2016

- Address as the Guest of Honour on 'Livelihood Creation in the Indian Crafts Sector', Traditional Art Entrepreneurship Summit, MITHILAsmita and New Delhi Institute of Management, 2017

- Invited Speaker, 'Soulful Business and Corporate Responsibility,' Special Talk Series, Entrepreneurship Development Institute of India, Gandhinagar, 2015

- Invited Speaker, 'The Evolution of Corporate Social Responsibility', Special Talk Series, Reliance Foundation, Navi Mumbai, 2015
Academic Honours and Awards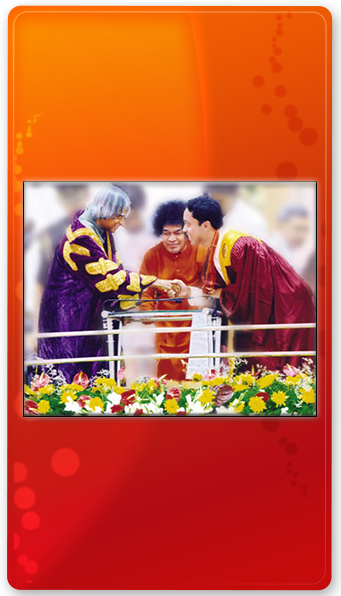 J.N.Tata Scholar for advanced research in Corporate Responsibility at Harvard Business School, USA, 2014

HR College Golden Alumnus Award and Citation, awarded by Dr. Indu Shahani, Honourable Sheriff of Mumbai, 2011

Association of Indian Management Scholars International Outstanding Doctoral Management Student Award 2010 and Gold Medal; awarded at the Indian Institute of Management Ahmedabad, 2011

Conferred Doctor of Philosophy by the Revered Founder Chancellor in the presence of the Prime Minister of India – Dr. Manmohan Singh, 2010

Governor's Gold Medal for standing first in the Masters of Philosophy Programme received from the Revered Founder Chancellor in the presence of the President of India – Dr. A.P.J. Abdul Kalam, 2006

President of India Gold Medal for standing first in the MBA Programme received from the Revered Founder Chancellor, 2004

'Mr. Mumbai University Award' for the year 2000-2001 by Dr. Bhalchandra Mungekar, Vice-Chancellor, University of Mumbai, at the 33rd Annual Youth Festival of the University, 2001

Saraswati Award and Gold Medal received from the Minister of Higher Education, Govt. of Maharashtra and the Bruhad Mumbai Gujarati Samaj for standing among the top ten students in the Mumbai Board for Class XII, 1999

Sathya Sai International Organisation | 2003 onward
[Founded in 1965, it is a socio-spiritual multi-faith non-denominational organisation with ten-lakh active volunteers and members in ~5,000 centres across 125 countries.]

Themes of talks include: Leadership, Role of Youth, Human Values for Life and Living, Values-Based Education, Social Service and Responsibility, Indian Ethos and Values, Vedanta, Shad Darshanas, Yoga and Spirituality:



Summer Courses in Indian Culture and Spirituality, Odisha State, 2020

All India Samiti Convenors Conference, Prasanthi Nilayam, 2019

All India Youth Convention, Kodaikanal, 2019

Odisha State Conference, Paradip, 2019

North California Regional Conference, Santa Clara, 2018

All India Conference on Spirituality in Daily Life, Prasanthi Nilayam, 2018

Samarpan Series, Mumbai, 2017; Pune, 2018; Indore, Hyderabad, 2019

Mid-Central Regional Conference, St. Louis, 2017

South Central Regional Conference, Austin, and Houston, 2016

South East Regional Conference, St. Petersburg, Florida, 2016

Pacific South Regional Conference, Los Angeles, 2015

Guru Poornima Celebrations, Detroit & Ann Arbor Michigan, 2015; US Virgin Islands, 2016; Thane, 2018

Mid-Atlantic Regional Conference, Pennsylvania, 2015

Aradhana Day, Chicago Region, 2015; Boston, 2016; New Zealand, 2020

Birthday Celebrations, Boston Region, 2014, 2016

North America Alumni Meet, Baltimore, 2014

Invited Talks at Varanasi, Allahabad and Lucknow, 2014-15; Bhubaneswar, 2016; Chandigarh, Kolkata, Kolhapur, Chennai, Abu Dhabi and Sharjah, 2019; California, Bangalore, Mumbai, Sri Lanka, 2020

Gujarat State Youth Conference, Surat, 2014; Bhavnagar, 2016; Surat, 2018

North East Regional Conference, Troy, 2013

Symposium at Manhattan, New York, and Virginia, 2013; Seattle, San Francisco, San Jose & San Diego, 2015; Austin, Milwaukee, Flushing, Freemont, Manhattan, New Jersey, Raleigh, Hartford, 2018; North California, 2020

East Asian Countries Regional Conference, Prasanthi Nilayam, 2013

Middle Eastern Countries Regional Conference, Prasanthi Nilayam, 2012

Dharmakshetra Anniversary Celebrations, Mumbai, 2012

All India Bal Vikas Alumni Conference, Prasanthi Nilayam, 2012

Gujarat State Conference, Ahmedabad, 2011; Vadnagar, 2018; Vadodara, 2020

Sathya Sai Vidya Vihar, Rishikesh, 2011; Navsari, 2014, 2018; Surat, 2017

Bal Vikas Alumni Conference, Mumbai, 2009

All India Conference of District Presidents and Senior Office Bearers, Prasanthi Nilayam, 2008

State Youth Conferences – Kerala – 2003, 2004; Himachal Pradesh – 2007; Delhi – 2008, 2009; Uttar Pradesh and Uttarakhand – 2008, 2012, 2013; Gujarat – 2009; Rajasthan – 2009
Sri Sathya Sai Institute of Higher Learning | 2003-2014
[Some of these speeches were before large audiences of 10,000+ individuals from diverse backgrounds – multi-religious, multi-country, multi-age groups. The predominant themes included: Values-Based Management, Rural Service and Development, Integral Education, Indian Culture and Spirituality, Unity of Religions, Indian Scriptures and Heritage.]

Select occasions include:



Valedictory Address, Man Management Workshop, Prasanthi Nilayam, 2014

Valedictory Address, Marketing Workshop, Prasanthi Nilayam, 2013

Vice-Chancellor's Felicitation Function, Prasanthi Nilayam, 2010

Ati Rudra Maha Yajna, Chennai, 2007

World Youth Conference, Prasanthi Nilayam, 2007

Prasanthi Vidwan Mahasabha, Prasanthi Nilayam, 2004, 2005, 2009, 2011

Various festivals including Sankranti, Buddha Pournima, Janmashtami, Ganesh Chaturthi, Ugadi, Holi and many others at Prasanthi Nilayam, Bangalore and Kodaikanal, 2004 to 2011

International Conference of Educationists on Educare, Prasanthi Nilayam, 2005

University Grants Commission (UGC) Golden Jubilee Vice Chancellor's Conference on Ethics and Education, Prasanthi Nilayam, 2003